Department Offerings
Asian BBQ
Our BBQ pork, roast pork, chicken and duck are all roasted in-house daily.
Sushi
A large selection of grab and go sushi and nigiri
Musubis
Grab & Go Spam Musubis and Onigiri (Japanese Rice Balls)
Local Baked Goods
Delicious sweets from local bakeries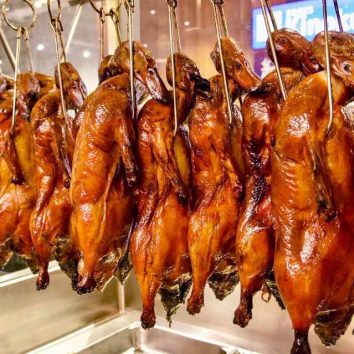 Roast Duck
Our roast ducks are rubbed with our own special blend of spices and roasted daily. Enjoy a tender duck with crispy skin for your next dinner! Serves 4-6.
Hood Famous Ube Cookie Dough
Bake a fresh batch of chewy and delicious ube cookies at home with ready to bake Hood Famous Ube Cookie Dough!  Makes approximately 12 cookies
Spam Musubi
When you're in need of a meal to go – grab a delicious Spam musubi from our hot case.  This Hawaiian snack consists of rice topped with Spam fried in a sweet and savory sauce and wrapped with nori (seaweed).
Umami Kushi Okazupan
A popular Japanese grab and go snack, okazupan are deep fried buns that are filled with savory fillings. Made fresh from locally sourced seasonal ingredients, these Okazu Pan from Seattle's Umami Kushi are definitely a must try! Featured Deli
Discover More About our Deli Offerings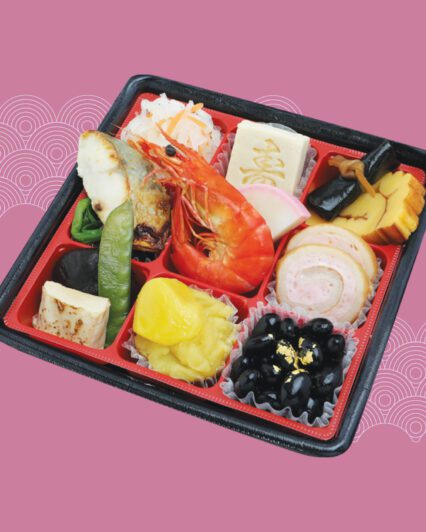 Osechi Ryori is a traditional Japanese meal that is only enjoyed during the New Year. Many…
Read more
---
Osechi Ryori is traditional Japanese "good luck" food that is enjoyed during the New Year.
Read more
Store Events and News, Holidays, Seafood Department, Grocery Department, Produce Department, Deli (and Catering)
---
December is here which means New Year's is just around the corner and time to order your…
Read more
Party menu
Catering
Whether you're looking for dinner tonight or having a special occasion, let our seafood department help! Our experienced seafood staff is dedicated to exceeding your expectations.
See what's on special
Weekly Specials
Find great deals from all of our departments.