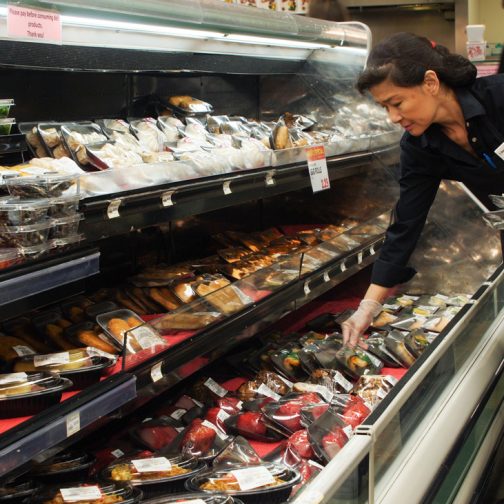 Our Mission and Values
Mission
As an iconic, family-owned business with deep roots in the Pacific Northwest, we strive to be the premier destination to learn, share and provide the best of Asian food culture through experiences and goods.
Commitment to Quality
We're passionate about sharing our love of Asian food culture with our customers by providing access to the best selection of authentic Asian foods from reliable and trusted brands.
Customer Service
Our primary motivation for what we do is you, our customer. For this reason, it is important for us to deliver exceptional service, share our knowledge and expertise and be a leader in innovation. We celebrate and welcome the diversity of our customers and community by creating a comfortable, fun and unique shopping experience.
Employees
Our employees are essential for our continued success. We believe a team of individuals with diverse backgrounds and experiences working together powers our success.
Community Involvement
We feel it is our responsibility to help build and strengthen the communities we serve. We support several local organizations that primarily focus on promoting community development, education, senior and elderly assistance and multicultural issues.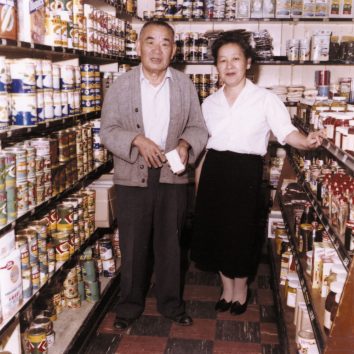 Our Founders
Fujimatsu & Sadako Moriguchi
In 1928, husband and wife team, Fujimatsu and Sadako, founded Uwajimaya in Tacoma, Washington. Their love of food, people, and community were pillars of their business.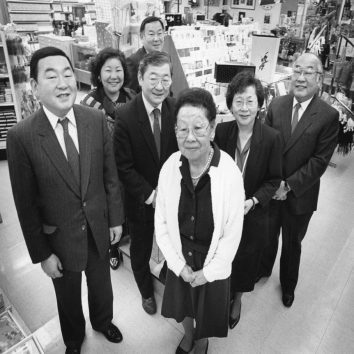 Second Generation
Brothers & Sisters
The seven Moriguchi siblings (Kenzo, Suwako, Tomio, Akira, Hisako, Toshi and Tomoko) together carried on the legacy of their parents – each contributing in a unique way to help build and grow the business.
Third Generation
Cousins
Uwajimaya remains a family-owned and operated business today with the third-generation now in charge. Moriguchi's granddaughter, Denise Moriguchi, leads the company as President and CEO.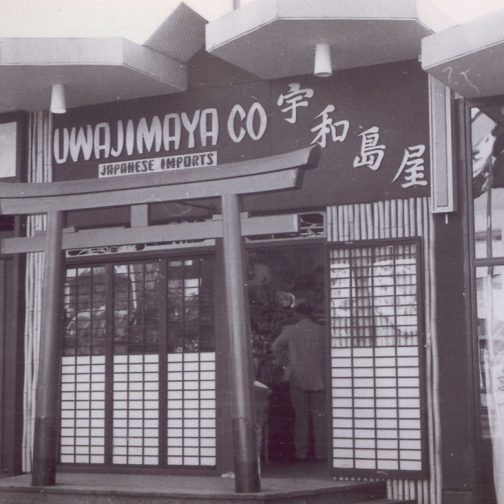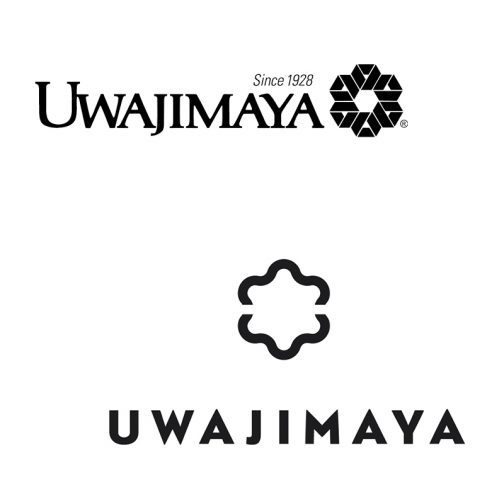 Our History
1928
Beginnings
In 1928, Fujimatsu Moriguchi, a native of Japan, began a small business in Tacoma, Washington. Moriguchi sold homemade fishcakes and other Japanese staples from the back of his truck to Japanese laborers working in the area.
1928
Naming of Uwajimaya
Moriguchi named his business Uwajima-ya, after the town of Uwajima where he learned his trade ("ya" means "store" in Japanese). His wife, Sadako, operated the small Uwajimaya store near downtown Tacoma.
1941
World War II
Moriguchi continued to operate in Tacoma until the outbreak of World War II, when he and his young family were sent to the Tule Lake Internment Camp in California.
1945
South Main Street
After the war, the Moriguchi family relocated to Seattle and re-opened Uwajimaya as a retail store and fish cake manufacturing company on South Main Street. Uwajimaya thus resumed its business in the Nikkei (Japanese American) community by providing Japanese food items and began importing food and gift items from Japan.
1962
Seattle World's Fair
Fujimatsu, a visionary, used a booth at Seattle's World's Fair in 1962 as outreach to non-Japanese clientele. This move is considered the catalyst for Uwajimaya's blossoming success in those years. Sadly, Mr. Moriguchi passed away that same summer.
1962
Moriguchi Brothers Take Over
With the success of the World's Fair behind them, the next generation of Moriguchi siblings worked to grow the retail operation that their father had hoped for. Uwajimaya continued to develop and expand its customer base by catering to the needs of the shopper, which included offering cooking classes and expanding the product mix to include items from other Asian countries.
1970
South King Street
In 1970, Uwajimaya moved two blocks south to a new, larger store at 6th Avenue South and South King Street, becoming the largest Japanese supermarket in the Pacific Northwest. Over the years, this location continued to expand to meet the needs of the ever-changing community.
1978
Bellevue Store Opens
Uwajimaya opened the first Uwajimaya Bellevue location in 1978 to cater to the Seattle Eastside's rapidly growing population in the Crossroads area.
1997
Beaverton Store Opens
After years of searching for the right location in the Portland, Oregon area, Uwajimaya opened its third location in the suburb of Beaverton!
2000
Uwajimaya Village
In November 2000, the Seattle Uwajimaya store moved one block south to anchor the ambitious new Uwajimaya Village in the heart of Seattle's Chinatown/International District where it remains today.
2002
Sadako's Passing
Sadly, Sadako Moriguchi, pillar of Uwajimaya and the Moriguchi family passed away in the summer of 2002, a few years after Uwajimaya Village was completed. Sadako's passing was greatly mourned by the many customers and employees who had known the matriarch from her many hard-working years.
2009
Renton Store Opens
In the summer of 2009, Uwajimaya opened its fourth location in Renton, Washington.
2011
Bellevue Store Relocation
In the spring of 2011, the Bellevue store relocated to a newer and larger space in the Wilburton neighborhood from the Crossroads neighborhood.
2020
New Logo
In the summer of 2020, Uwajimaya unveiled their new logo. The new logo honors Uwajimaya's past logo by retaining the outline shape of the 'mon' or emblem while simplifying and modernizing it. There is a split in the new icon – separating it into two. This represents a reflection and the duality of past and present, old and new, what was and what is to come.
2021
Remodeled Flagship Store
In December of 2021, the remodel of the flagship store in Seattle's Chinatown-International District was completed.
2022
Revamping the Brand
With our history as our compass, we worked to revamp the Uwajimaya visual language to reflect our deep connection to the community, and our founders. We hope you enjoy!
Join the team
We Believe a Team of Individuals with Diverse Backgrounds and Experiences Working Together Powers Our Success.